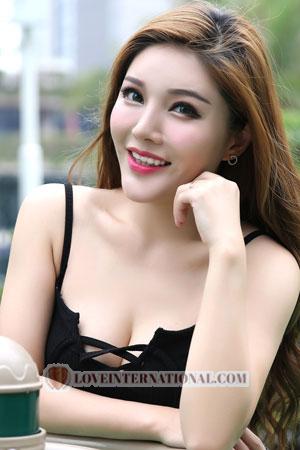 Xiufeng (Feng)
Age: 39
Zodiac: Pisces, pig
Weight: 110lb, 50kg
Height: 5'6", 168cm
Eye Color: Black
Hair Color: Black
Marital Status: Divorced
Children: None
Religion: None/Agnostic
Smoker: No
Drinker: No
Education: College
Job Title:
Sports:
Hobbies:
Self Description: I am coming to you from a very happy big family. You will be surprised to find out how funny and loving they are, and they never force me to make choices. Thus why I become such a confident, funny and positive lady.
Comments: A man who loves me, respects me, who is willing to travel around the world with me.