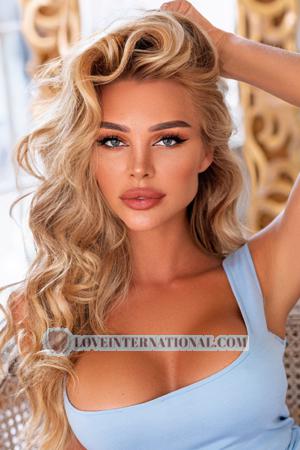 Angelika
Age: 28
Zodiac: Aries, Dog
Weight: 123lb, 56kg
Height: 5'7", 170cm
Eye Color: Gray
Hair Color: Blonde
Marital Status: Single
Children: None
Religion: Christian (Orthodox)
Smoker: No
Drinker: Socially
Education: University
Company: Private
Job Title: Make-up Artist
Sports: Cycling
Hobbies:
Self Description: I am one of those girls, who is searching for peace and family reunion. Open-minded and feminine and does not fight for leadership in a relationship. I completely understand a woman's role in a family and it is more, than enough for me to make it good. Perhaps it is old fashion to search for a family and be a woman to make kids and make a comfort inside the house, but this is what I would love to make.
Comments: I believe, that man and woman as a couple should be a little similar one to another. I am not about appearance of course and even not about interests and hobbies, but about life position and rhythm. The main is not who you are or who I am but how this will work in combination. I think, that kindness and openness is important, loyalty and understanding.