Kiev Dating Tours - Meet Women in Kiev - Singles Tours!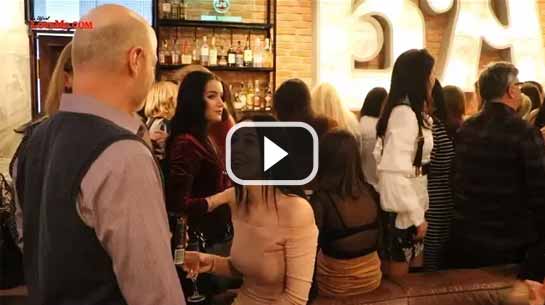 The Kiev Singles Tours offer you the unique opportunity to meet hundreds of beautiful Ukrainian women in Kiev as well as the surrounding cities! Our Kiev Singles Tours provide you with extremely effective means to meet as many single Ukrainian women as possible so you can find that special one.
Enjoy two to three of our bonus cities at no extra charge! The bonus city is closely located (usually only a few hours by car from your main tour destination) and is well off the beaten track! There are plenty of things to do in Kiev, however adding bonus cities to your main tour city will give you a unique chance to experience the diversity of women throughout Ukraine.
Each city is culturally distinct and you can expect to meet various types of women in each city. The opportunity to meet so many women in between 2 to 3 cities will help introduce you to Ukrainian women from large metropolitan cities with more western influence to small towns that have had very little outside influence.
There are a large number of very beautiful women who reside in small towns, who, until now, have had very little opportunity to meet Western men. By adding bonus cities, such as Kharkov, Odessa, Sumy, etc. to our Kiev dating tours, we are able to provide you the opportunity to meet these beautiful women and hopefully find your special someone.
We implement several different methods for you to meet the hundreds of women on our vast database including two to three large Social dating events, unlimited One-on-One Introductions, and Ongoing Matchmaking Services via our tour city offices.
Your Kiev tour will consist of countless meetings and introductions with the women of Kiev and the surrounding Ukrainian cities. Although Kiev is a city of over 5 million people, it has a much smaller feel to it. As a matter of fact, every weekend the main street, Khreshchatyk, is closed to traffic, while live music and street performers provide entertainment for the weekend street fairs.
There are numerous sites to visit while in Kiev, and the women in Kiev whom you will be meeting are always eager to show them off to you. A few of the attractions that one of these beautiful Kiev women may accompany you to include the National Art Museum of Ukraine, St. Andrews Church, Independence Square, Saint Nicholas Catholic Cathedral, The Glass Bridge, or The Golden Gate of Kiev. There are numerous other amazing sites in Kiev that double down as perfect locations for dates.
Please keep in mind that your Kiev Dating Tour is designed so that all you have to be concerned about is meeting as many women as possible through the many different vehicles provided to you. Our friendly and competent staff is at your call 24 hours a day to accommodate all your needs. For your convenience, our office and hospitality room are normally located in the same hotel where you will be staying.
Kiev is an absolutely charming city, its charm is matched only by the women residing there. Your Kiev Singles Tour is something that you will never forget, and may very well change your life forever.
The Kiev nightlife makes it one of the most exciting and energetic cities in Eastern Europe, making it a perfect location for single men looking for Ukraine brides. Kiev girls are unlike any women you have met in your life and with so many things to do in Kiev, there's no excuse not to have the experience of a lifetime!
THE KIEV SINGLES TOURS INCLUDE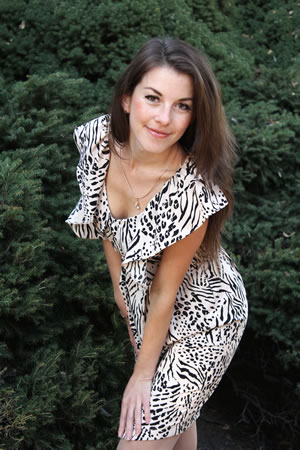 Victoria Our Kiev Office Manager
Socials - One social for every city (All one city tours include 2 socials. Two city tours will include two Socials (one each city), and three city tours will include three Socials etc.) Socials include unlimited contacts/introductions, personal interpreters/matchmakers, appetizers, refreshments, champagne, and alcoholic beverages (dependent on location).
Unlimited Introductions from our Hospitality Suite staff during the tour dates with women from our database. Our matchmakers are typically available in the Hospitality Suite from 9am to 7pm. Personal interpreters/matchmakers are provided free of charge during the social and in the Hospitality Suite to help with any logistics, advice, or any other needs.
Hotel accommodations, including free daily breakfast and other amenities.
Transport to all AFA events including socials where necessary and airport pickup.
Guided City Bus Tours offered by our staff at no additional cost.
Hotel area and orientation walking tours of all cities.
Free 1 month Platinum Membership a $95.00 value!
Free $50 Express Mail credit, to enhance correspondence opportunities prior to your trip.
Free Fiancee Visa Kit (for U.S. residents only) $89.50 value.
KIEV DATING TOURS IN ACTION
THINGS TO DO IN KIEV, UKRAINE
Discover why more Singles Tour clients place their trust in A Foreign Affair each and every year than any other tour agency!
Now have all your Singles Tour questions answered by one of our Tour Representatives 7 days a week, from 9AM to 9PM MST, by calling our Tour Info line at (602) 553-8178